10 Filipino Teleseryes Aired in International Television
When it comes to talent especially in acting, Filipinos proved that they have what it takes to take down the competition. This time, let us take a look on the Filipino crafts and talents that conquered the Asian and international television with their award-winning performance and original story lines.
Find out below ten of the world-class Filipino teleseryes that were aired outside Philippines and took global television by storm.
1. Amaya
Known as the first historical epic series in the Philippines, Amaya is a story of a tribal princess with a snake twin who was set to stop the dynasty of Rajah Mangubat but eventually fell for his son. The series was starred by Marian Rivera and earned many recognition in the country.
Amaya was shown in Cambodia through MyTV channel every weekdays during noontime, and it became a hit especially in Phnom Penh.
2. Pangako Sa 'Yo (The Promise)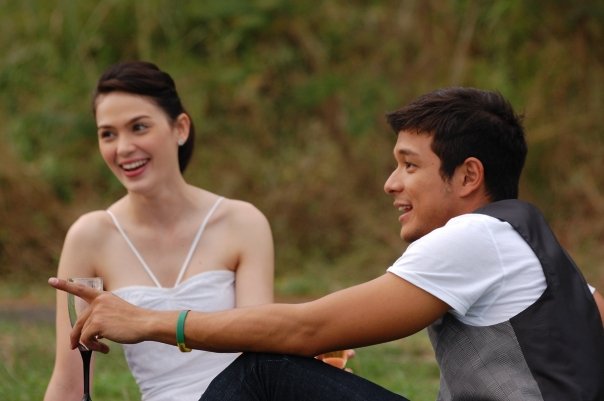 With the English title of The Promise, Pangako Sa 'Yo, a TV series from ABS-CBN, starring Kristine Hermosa and Jericho Rosales, also captivated the heart of the many Cambodians even before Amaya. It was also shown in China, Malaysia, Singapore, Indonesia, and Africa. A Cambodian commented that the series was a big hit that many Cambodian newborns were named Angelo, the male protagonist in the drama played by Rosales.
Recently, there has been a report that ABS-CBN will do a remake of this series set to be aired this year.
3. Impostora (The Impostor)
Impostora is a TV series from GMA Network that was shown in Cambodia through MyTV.  The series, which starred Iza Calzado and Sunshine Dizon, also earned a lot of viewers in the said country in 2012. Aside from Cambodia, it was also shown in Myanmar and Malaysia.
4. Lobo (She Wolf: The Last Sentinel)
Lobo made it across the Asian shores after it received a nomination for the Best Performance by an Actress category in the 2009 International Emmy Awards. In the 30th BANFF World Television Festival in Canada, the series bagged the Best Telenovela Award.
Lobo was shown in Indo-China, Asia, Europe, and Africa and was dubbed in English, Turkish, French, Khmer, and Mandarin.
5. Endless Love
Another TV series from Marian Rivera, Endless Love made it to Cambodia, Malaysia, Tanzania, Vietnam, United States, and to more than ten countries in Africa. Together with Rivera in this drama were Dingdong Dantes, Dennis Trillo, and Nadine Samonte. Endless Love is the Philippine adaptation of Korean drama series Autumn in My Heart, originally played by actress Song Hye-kyo and Song Seung-heon.
6. Kay Tagal Kang Hinintay (The Long Wait)
With the French title of La Longue Attente, Kay Tagal kang Hinintay is another Philippine drama that made it to the European coasts and all the way to Uganda. It also became a nominee in the International Emmy Awards for the Best Drama Series category and became one of the top five drama series in Asian TV Awards. It was starred by Edu Manzano, Lorna Tolentino, John Lloyd Cruz, and Bea Alonzo.
7. My Husband's Lover
The very first gay-themed series in the Philippines, My Husband's Lover is another TV series nominated for the International Emmy Awards last year under the telenovela category. It was also nominated in the 9th Seoul International Drama Awards. One of the stars in the series, Dennis Trillo, won the second place in the Highly Commended Award for Best Actor during the 19th Asian Television Awards in Singapore.
My Husband's Lover was also featured in CNN iReport in 2013. It won many local awards from 2013 and 2014, and it was also broadcast in Vietnam and Cambodia.
8. Mara Clara
One of Philippines's longest-running TV series, Mara Clara earned more than one million viewers in Malaysia. The five-year series gave actress Judy Ann Santos the title as the Queen of Pinoy Soap Opera and the antagonist Gladys Reyes as the Primetime Kontrabida.
The drama was also shown in Cambodia way back 2012.
9. Magdusa Ka (The Misery)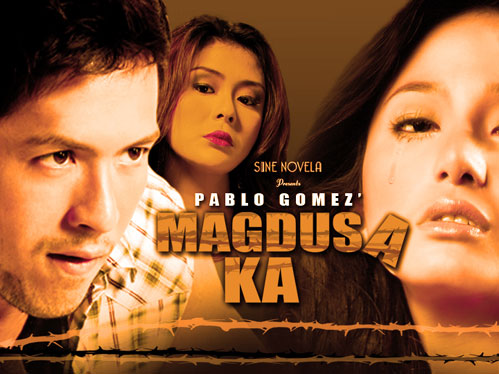 Starred by Katrina Halili, Dennis Trillo, and Iwa Moto, Magdusa Ka was a remake of a Philippine 1986 series. It was broadcast in the neighboring countries like South Korea. The series was also nominated for the Best Telenovela category during the 37th International Emmy Awards.
10. Magkaribal (Rivals)
A story about love, fashion, and family, Magkaribal is about two women in the fashion industry who fell in love with the same man and later discovered that they are sisters. The series was shown in Malaysia and other Asian countries. It was also shown in some parts of Europe and was dubbed in French.
These are just ten of the many TV series in the country that made it big across the globe, and it shows no stopping. This year, our local TV industry continuously builds innovations and creative ideas to revolutionize the local entertainment industry and give Filipinos and international viewers more series to look forward to.
10 Filipino Teleseryes Aired in International Television
by
Holly Bissonnette