Filipino Animators Known in the International Film Industry
Philippines is a country of vast resources and world class talents. This holds true for Filipinos who topped the pageantry and fashion industry. Yet unknown to many, Filipinos are also on top of their game when it comes to film animation.
Meet the ten Filipino animators who made their marks in the international film industry, working for some of the world's largest companies like Disney and Pixar.
1. Bobby Pontillas
Bobby Pontillas is one of the animators of Walt Disney's highest-grossing animated film of all time—Frozen. The thirty three-year-old Filipino animator is now a part of Walt Disney Animation and has worked for the movies Wreck It Ralph, Rio, and Ice Age 4.
2. Ruben Aquino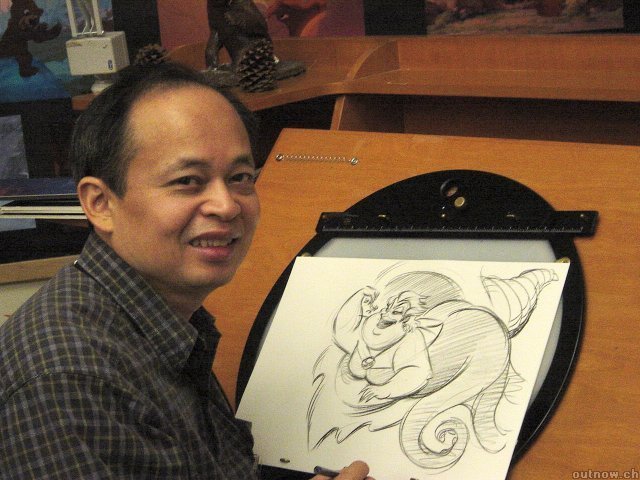 Filipino-American Ruben Aquino is an animation artist born in Okinawa. He was the supervising animator behind distinguished film characters like Ursula from the 1989 film The Little Mermaid, adult Simba in The Lion King, Shang in Mulan, and Tarzan in 1999. He was given the Outstanding Individual Achievement for Character Animation Award during the International Animated Society's 26th annual Annie Awards.
3. Armand Serrano
Visual development artist at Walt Disney Animation Studios, Armand Serrano is one of the animators behind the award-winning film Big Hero 6. He was also part of X-Men and Fantastic Four. In Disney, he was one of the artists behind the movies Mulan, Brother Bear, and Lilo and Stitch. He has also worked for Sony and was part of Surf's Up, Cloudy with a Chance of Meatballs, Arthur Christmas, Escape from Planet Earth, and Hotel Transylvania.
4. Nelson Bohol
Nelson Bohol is one of the animators behind the movie Cars in 2006, Finding Nemo (2003), Ratatouille (2007), Nickolodeon's Rugrats, and Anastasia (1997). He was also the production artist for the movie Wall-E.
5. Cesar Velazquez
Visual effects supervisor of the movie Wreck it Ralph, Cesar Velazquez is also an effects supervisor in Walt Disney Animation Studio. He used to work in Cinesite as effects animator and in Warner Digital Studios as programmer and effects animator. He also became part of the movies Tangled, A Christmas Carol, Bolt, Meet the Robinsons, Chicken Little, Reign of Fire, and Mission to Mars.
6. Mars Cabrera
Animator and layout artist Mars Cabrera is a Filipino artist based in Vancouver, Canada. He formed part of various films, including Teenage Mutant Ninja Turtles (2014), Joseph (2000), Sabrina: The Animated Series (1999–2001), and The Pirates of Dark Water (1991–1992).
7. Josie Trinidad
Story artist in Walt Disney Animation Studio, Josie Trinidad is a graduate from California Institute of the Arts. She was part of animated films like Zootopia, Wreck It Ralph, The Ballad of Nessie, Tangled, and The Princess and the Frog.
8. Ronnie del Carmen
Story artist and designer of Pixar Animation Studios, Ronnie del Carmen became a part of Wall-E, Finding Nemo, Batman Beyond: Return of the Joker, The Road to El Dorado, and The Prince of Egypt. Ronnie also has his own comic book called Paper Biscuit.
9. Gini Cruz Santos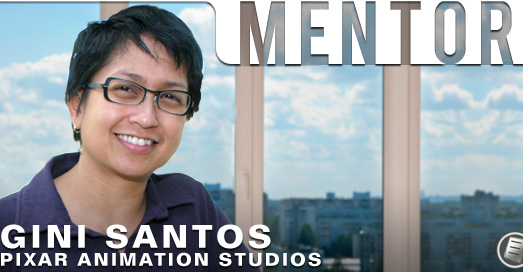 Animator behind The Incredibles, Gini Cruz Santos is a Filipino but now based in Los Angeles, California. She studied fine arts with major in advertising in University of Santo Tomas before she became a part of Pixar Animation Studios.
10. Anthony Ocampo
A graduate from the University of the Philippines, Anthony Ocampo went abroad to look for a job. He started working at Stargate Digital, and he is known as a part of USA Network Production special Helen of Troy. He was awarded by the Visual Effects Society for the category Outstanding Models and Miniatures in a Televised Program, Music Video of Commercial. He is also one of the people behind Supernaturals, The Walking Dead, and Heroes.
Who would expect that some of the artists behind the animated movies you love to watch over and over again are actually your fellow Filipinos! This just proves that Philippines is indeed a home to many talented people.
Filipino Animators Known in the International Film Industry
by
Holly Bissonnette